Flooring Accessories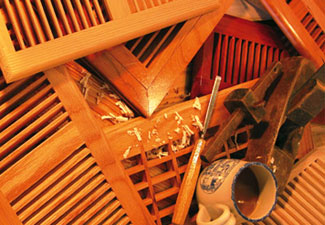 Wood Ventures offers craftsmanship of the highest quality, the reliability of more than a decade of service and the most extensive selection of floor, wall, and ceiling air grilles to complement every decor.
Wood Ventures Solid Hardwood Flush Mount Floor Vents with Dampers come in 2 1/4 through 6 inch wide, 10 through 14 inch long. They are 3/4 inch thick to fit flush with your unfinished solid hardwood floor. Dampers slide open or closed to regulate air flow.
Our Hardwood Floor Vents are available in Red Oak, White Oak, and Maple.