Lagler Floor Sanding Edgers
Explore and purchase Lagler Floor Sanders including the Unico, Flip, and Elan at Chicago Hardwood Flooring.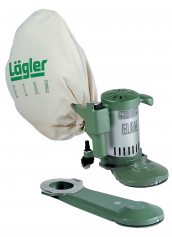 Lagler Elan Edge Stair and Corner Sanding Machine is available for sale at Chicago Hardwood Flooring. The Lagler Elan Edger is light and flexible enough to get everywhere your normal edger can't.
Price

| Price | UM |
| --- | --- |
| $1845.50 | Per Each |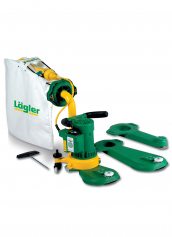 The Lagler Flip Edger has maximum efficiency for perfect, comfortable sanding of edges and corners without shoulders. The heart of the Flip Edger is the powerful motor with its enormous suction power and corresponding reserves. The unexpectedly handy weight of the Lagler Flip is due to the abrasion proof, glass fibre reinforced plastic used in the motor casing, handle and attachment. The Lagler Flip Edger includes two attachments, please specify attachments length in Customer Comments during check out.
Price

| Price | UM |
| --- | --- |
| $1845.50 | Per Each |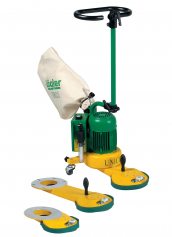 Lagler Unico Edger is the successor to the legendary edge sanding machine, the Lagler Randmeister Edger, with innovative technology and an optimised ergonomic design. The wide wheelbase ensures absolute guidance stability, the guide tube is vertically adjustable and fitted with a swivelling guide handle. There is an optional handle located near the sanding disc.
Price

| Price | UM |
| --- | --- |
| $1845.50 | Per Each |
Page 1 of 1
More About Lagler Floor Sanding Edgers